Cherry Pimps - The Best Program You Are Not Working With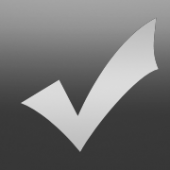 Entry posted by Robert ·
3813 views
Who Are Cherry Pimps?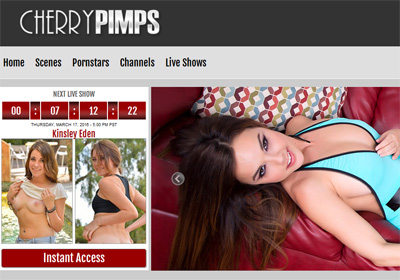 Cherry Pimps is quietly becoming one of the most well-rounded affiliate programs in the adult space, providing adult webmasters with both an abundance of tools, consistently updated websites to promote, and a team of highly qualified personnel to help you achieve maximum conversions. Just as importantly, they never miss a payment which is becoming almost a rarity in the adult affiliate business over the last few years.
Suffice it to say, if you are already promoting Cherry Pimps, then you understand this viewpoint very well. If you are not already promoting Cherry Pimps, then you are leaving money on the table.
Cherry Pimps Approach
Cherry Pimps is headed by a team of smart people, and an extremely smart man at the head of the table, Avalanche (Jack). Over the past few years, they have assembled of team of experienced industry professionals who have excelled in their respective fields, from designers to marketing and affiliate manager specialists, and they are all there to help make you -- and them -- a maximum return on investment.
Beyond the standard tools for adult affiliate webmasters -- fhg's, downloadable content, banners, etc -- Cherry Pimps' business model includes a direct relationship with their Webcam Platform, Wild on Cam. Models who are hired, or contracted to appear for shoots, are often also hired to do live cam shows. And these shows happen daily. When a person you refer to CherryPimps joins, they not only get access to the huge library of content, they also gain access to the live shows, including the live show recorded archives.
Affiliate marketers can use their custom webcam tool to create a live countdown image, that literally counts down the hours and minutes to the next live show. This is an extreemly effective tool for affiliates to place on their sites.
Solo Model and Porn Star Sites
In addition to the above, Cherry Pimps also features the official sites of numerous models and pornstars, and they are constantly growing. Affiliates can market one, or all of the official sites, or their respective live cam shows, or the main hub itself, the CherryPimps.com site. This effectively provides a multitude of methods and landing pages from which to match with your site's demographics.
Stop Leaving Money on the Table
After nearly 20 years in this business, Cherry Pimps has emerged as a program that has caught my eye, and have become the site we actually want to promote regularly. The attention to detail is impressive, as is their constant striving to improve on their already high standard. Speak to someone at Cherry Pimps today. They welcome affiliate inquiries as well business inquiries for ongoing relationships. Thanks us later.
Contact Information
Affiliate Program:
http://nats.cherrypimps.com/

Webmaster / Content Manager
Kellie
[email protected]
ICQ 216-375-050
Skype kellie_az

Program Director
Avalanche
[email protected]
ICQ 291-436-730
Skype CherryPimps